Good Morning everyone!
With the 'Women Left Waiting' blog event having come & gone I wanted to take the time to update everyone on what has been happening over on my side of the blogosphere.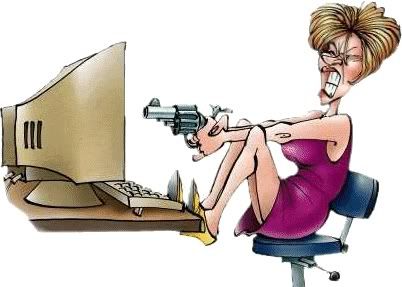 (SOURCE)
As some may be aware my computer recently crashed and we found that it was unrepairable. After spending a week of using my brother-in-law's while he was at work, we decided to fix the DH's old laptop. Seems all it needed was the battery from mine. (thank goodness for them both being Toshiba) The DH switched out the battery but due to the adapter having a different plug that goes into the laptop, we have to switch it back into mine to charge it. Oh the joys of technology! I really can't complain though because at least I am able to get on here now. Sure, with limited time but it's WAY better than not being able to get online at all.
On a very bright side, however, around the middle of the month I should be getting a new laptop. I've decided to go with a Netbook & am
VERY
excited
! So please hang in there with me. I have tons of posts lined up to share but it may be slow rolling until I get the Netbook.
Thanks for hanging in there with me!
& be sure to enter one or all of the giveaways listed to the right!!
♥,
Jessica